Every month we select a member of our team whose dedication and hard work made them stand out!
February 2020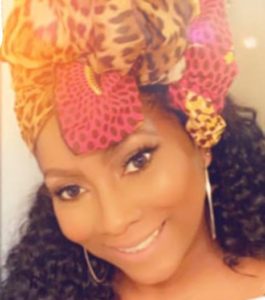 Tracy Glenn
Tracy is our amazing Training Specialist and has been with NTECC for 4 years this month. Prior to coming to NTECC, she worked as a dispatcher for the Gary Police Department (Indiana) for 7 ½ years and also worked as a Long-Term Substitute Teacher for the Gary Community School Corporation for 5 years. She moved to Dallas in 2013 to work for the Farmers Branch Police Department as a dispatcher.
She hopes to retire one day from Public Safety and maybe work within the beauty industry as a hairstylist/makeup artist.
When asked to describe NTECC, she stated that even though there are some challenges in being a dispatcher, such as "relaying critical information to responders without showing emotion in your voice and not having closure with some calls" we are "fast-paced, unique and family-oriented".
Her advice for future applicants is "becoming an Emergency Communications Specialist is a very fulfilling and exciting career choice. This is not a corporate job, it's better. After classroom training you will bank 9 holidays a year on top of your vacation accrual. You will work on some holidays and you will possibly end up on the night shift. You will be off every other Saturday with 3 and 4-day weekends every other week. Once you complete your training phase, you will be eligible to work overtime.
During the training process you will have some good and bad days. Just remember we have all been in your shoes. Be sure to learn from your mistakes and listen to the feedback you receive from your peers. As long as you are listening and learning from your mistakes, it will get easier each week. Also, be sure to always communicate with your CTO, Supervisor and the Training Department if you have any questions or concerns.